Take a moment to read all of the stories of these strong women and how we were able to help them get through some really tough times
Kayla from Pennsylvania is a mom of three young children. The newest miracle, Emencaley, was born three months early.

Kayla asked Mom Bomb for our meal delivery services to help relieve some of the stress and she was beyond grateful for the help. "Oh, my goodness," she said, "I am so very, very excited [to be receiving help]!! I'm just so busy with the baby."
We could only imagine the struggle she was experiencing to run back and forth to the hospital for months with two other little ones in tow while Emencaley grew and was healthy enough to come home.

Kayla asked Mom Bomb for our meal delivery services to help relieve some of the stress and she was beyond grateful for the help. "Oh, my goodness," she said, "I am so very, very excited [to be receiving help]!! I'm just so busy with the baby."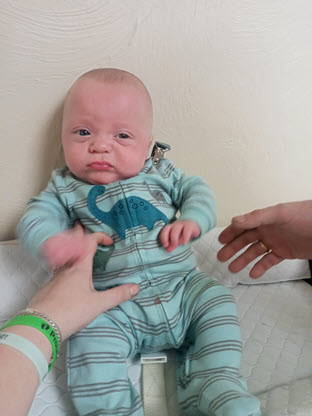 Rachel from Michigan was nominated for a Mom Bomb grant by a colleague at her workplace. "Rachel has overcome homelessness and alcoholism and is on path to be the best mother to her children," we were told. "She never asks for assistance and I would love to see her showered with blessings."
Mom Bomb was pleased to help Rachel as she strives to be the best she can be as a single mom supporting her eight children. "I really appreciate your willingness to help not just me but other moms as well,"

Rachel said. "This act of kindness definitely will help me a great deal to manage other things," she concluded.

One of our recipients in Massachusetts, chose housekeeping services. Alison says, "Now I don't have to choose between trying to clean, nap or even snuggle my son when he's having a rough day and just wants to nap on me. With the house cleaning I will know my home is safe and clean for my son and also, after the service ends, I will hopefully be less stressed about doing it all and able to break down into smaller tasks to keep up.
When you have a medical child so much falls to the side and honestly becomes even more overwhelming when you realize how behind it is

With the house cleaning I will know my home is safe and clean for my son and also, after the service ends, I will hopefully be less stressed about doing it all and able to break down into smaller tasks to keep up.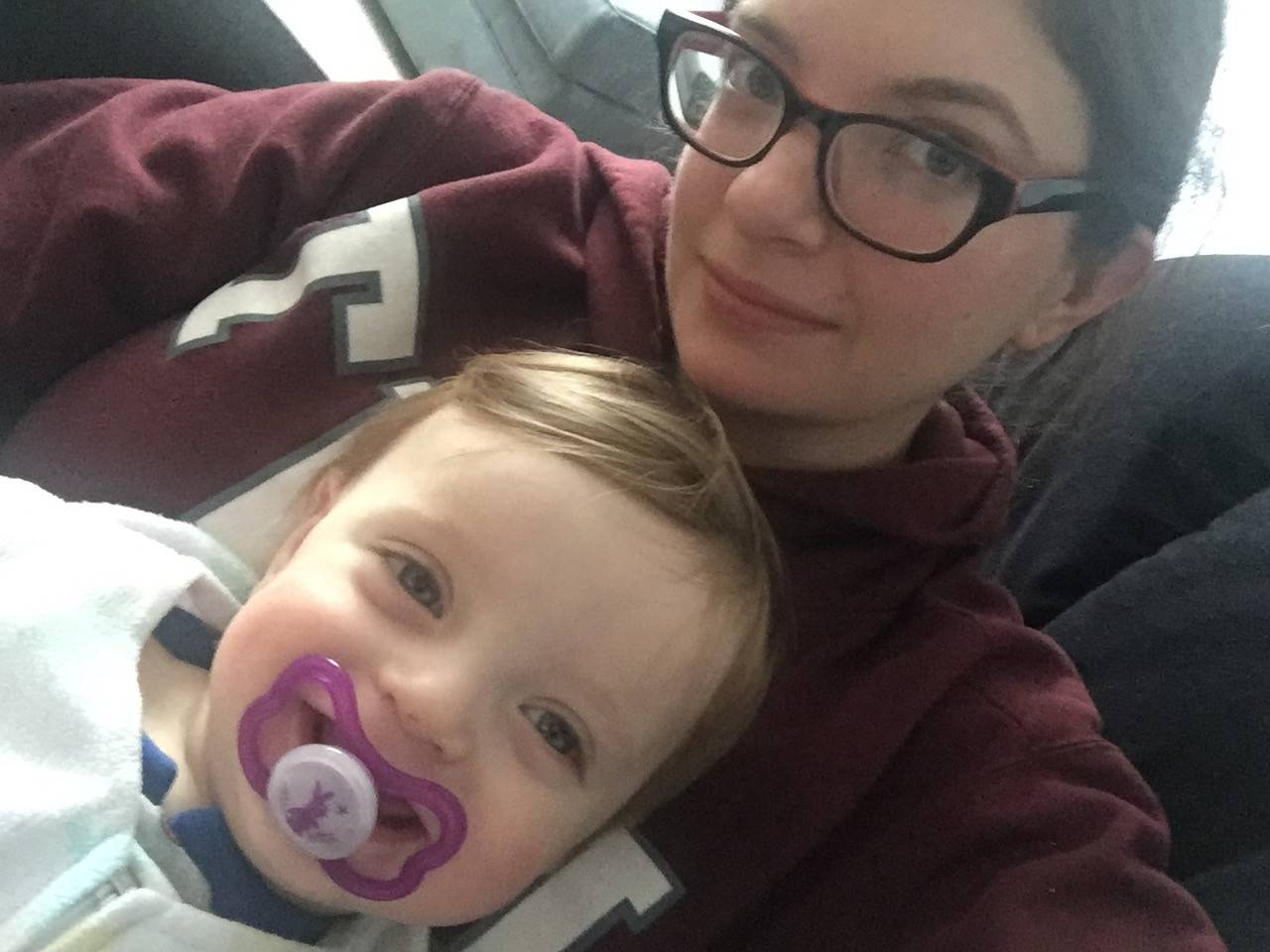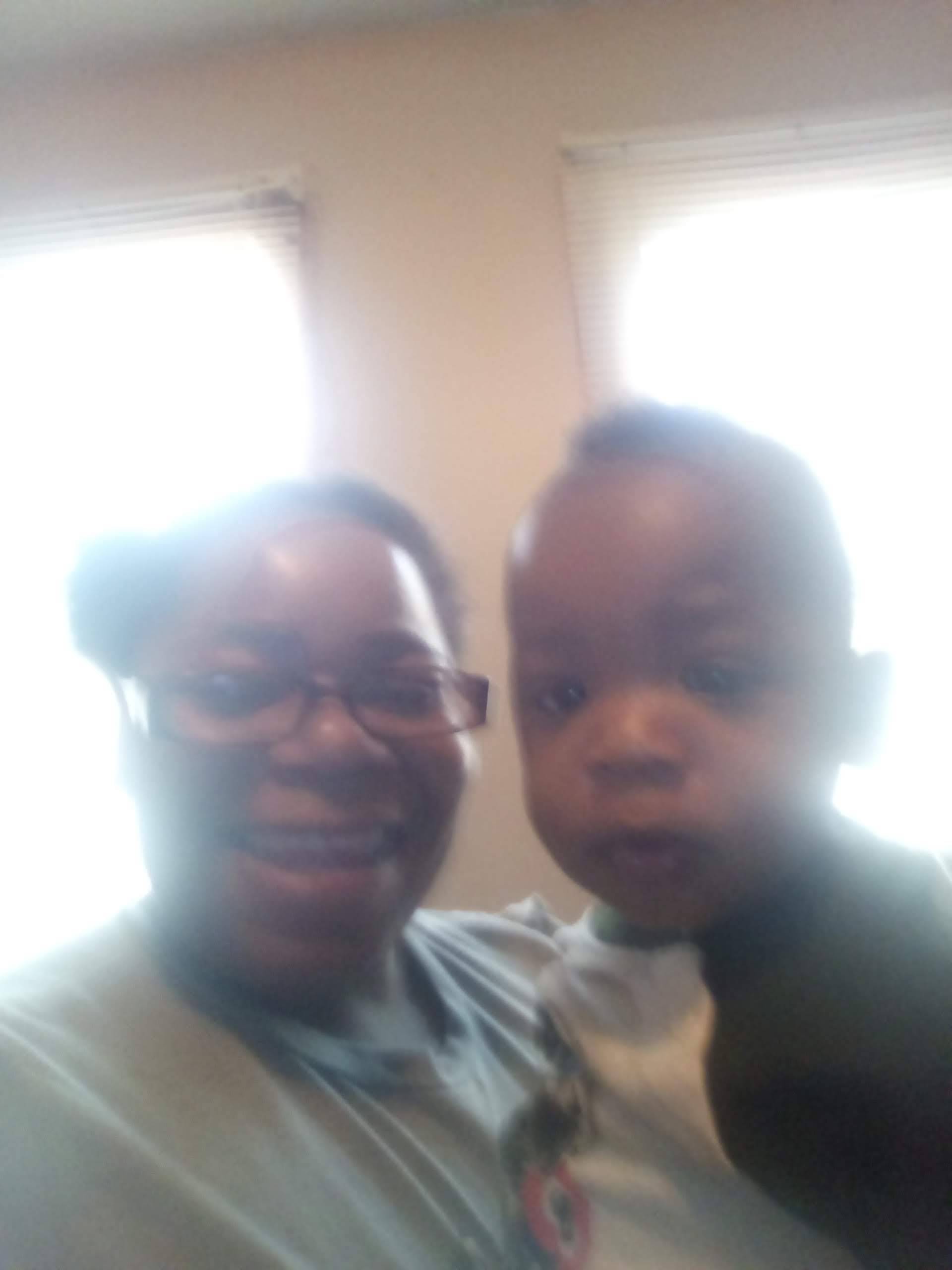 Syntyche from Mississippi is leaning toward food service delivery and tells us, "All the services that Mom Bomb is offering is very wonderful and I had a hard time choosing only one.
Especially between food and laundry…But I am very grateful and excited for the help I will be receiving."

Syntyche hasn't been able to work because of a high-risk pregnancy and struggling to prepare for her "bundle of joy.""

Meet Jordan, a single mother who had recently lost her job and was desperate for childcare for her 3-year-old son. She did not want to have to pull her son out of daycare while she was searching for a new job or transitioning into her new position, as she did not have anyone else to take care of her son. We were able to connect with the daycare that Jordan's son was already enrolled in.
Being a single parent is difficult enough on a daily basis. When an unexpected event occurs like losing a job, it really throws a wrench in things.

Jordan is a hardworking mother. When she had nowhere to turn, she reached out to Mom Bomb. We jumped in to help Jordan, as we understand that unstable cycle of trying to figure out how to secure a new job while trying to maintain a child in daycare without an income.
We asked to provide childcare services. We were able to help her with three full weeks of childcare for her son, taking a huge weight off of her shoulders while she settles into her new position.
While Jordan provided the best she could for her son, she just needed a little extra helping hand to get back on stable footing while she was dealing with this unexpected life event. Jordan expressed her gratitude toward Mom Bomb. "Thank you so much, I really appreciate all of your help!" Here at Mom Bomb, this is what we strive for. We are grateful for everyone who has contributed to the Mom Bomb Organization to help mothers and families in need, helping us be the sidekick to many supermoms out there like Jordan.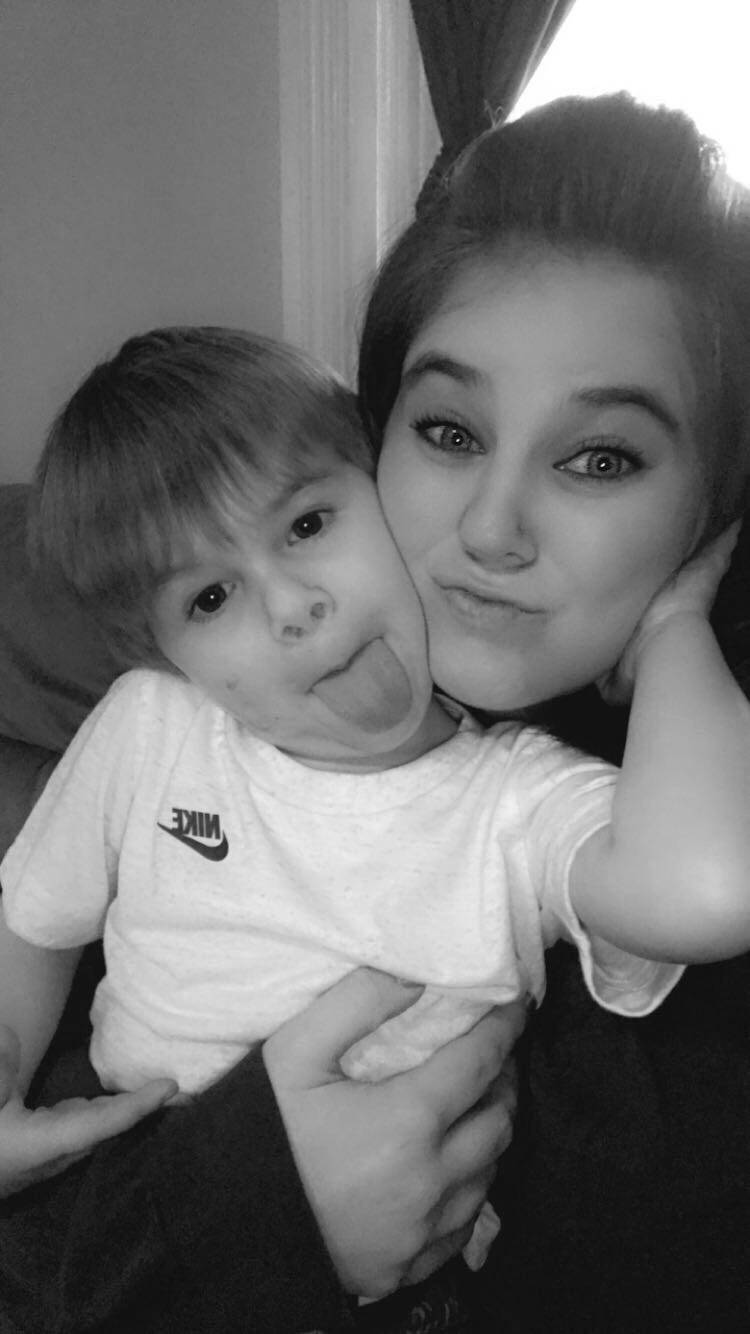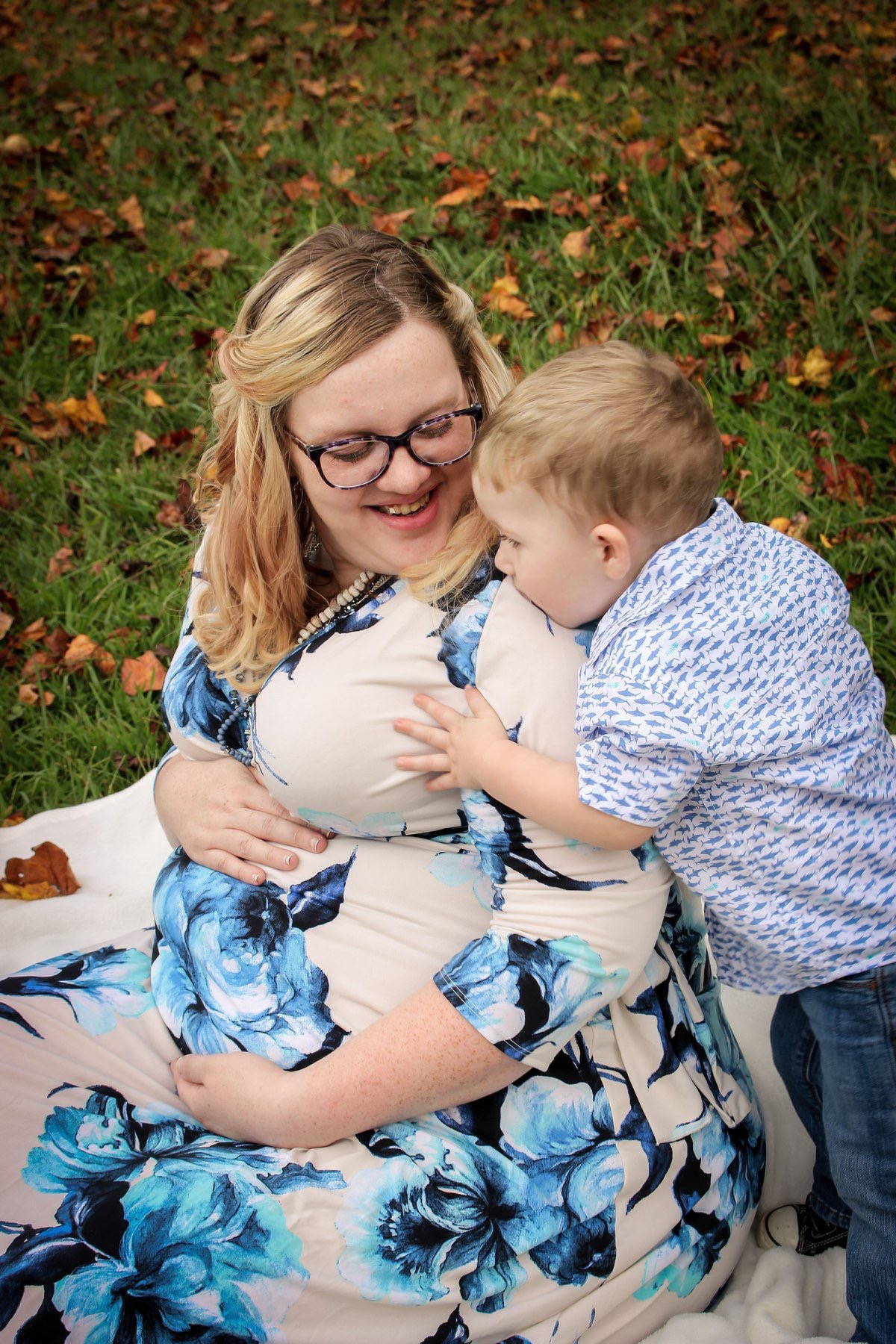 Christina's Story:
I'm 29 weeks pregnant with baby #2 and my son is almost 2. I have had fainting spells since 14 but never found a reason until last month. I passed out on my stomach and while at labor and delivery to check on baby I was having abnormal heart rhythms and my heart rate dropped to 40. Come to find out I have Wolff Parkinson White, a congenital heart problem. I can't work, drive, or be alone. The simplest tasks take my energy away and get my lightheaded and make my heart race.
My house is a wreck because I've been staying at my moms most of the time and haven't felt well enough to clean. I'd just love to have a clean house before baby #2 comes. Mom Bomb has gone above and beyond with the cleaning service they provided. Words can't express how thankful I am for everything. Everything looks amazing! There was a lot of black everywhere in the shower from Daniel welding and washing all the metal off, but the shower and tub look brand new!!

The rooms that they helped organize and do a deep clean look like whole new rooms, they even shampooed the couch. They exceeded expectations. I can't believe how amazing these rooms look now. I feel so much better bringing the new baby home soon in our trailer now. My little boy just keeps saying "oooo nice". I'm just glad he's going to be coming home to a clean and organized home.
We recently moved and money has been very tight. We do not qualify for food assistance even though most of the time we are scraping by. I am breastfeeding my youngest child and working from home to make ends meet. My fiance is the primary earner but we still find ourselves struggling to stay above water. In our area there is little help offered but we try not to even apply because we always think there are people who need it more than we do. Things have gotten worse lately after having to repair our furnace and our only vehicle and we are falling behind more and more.
It's putting a strain on our relationship with the added stress of the holidays and knowing our children may not have the Christmas we would like them to have. It seems like if it's not one thing, it's another. We know things will get better but sometimes just the smallest help makes the difference people need to restore their strength.

Thank you so much! We could appreciate the help getting groceries. Keeping the bills caught up has put a dent in our food budget. You have no idea how much I appreciate this. I'm literally in tears right now, you just took such a weight off my shoulders. Thank you so so much! This is such an amazing program. My children won't be hungry because of you and I thank you from the bottom of my heart."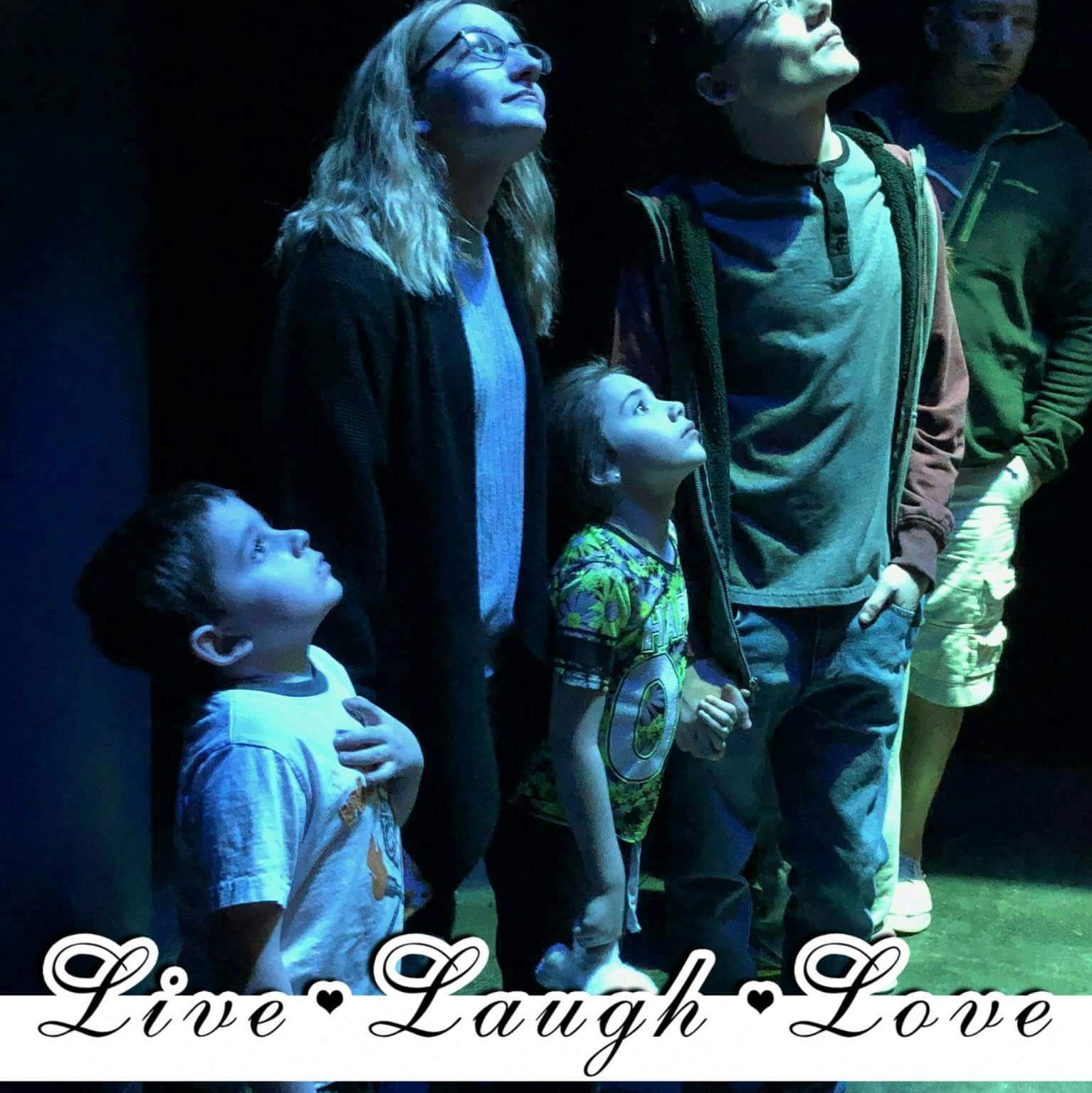 Hello I am a mother of 4 beautiful children, ranging in age from 6 to 19. I am a single mom and do have a great job with the USPS. But because of my job I don't qualify for Food Stamps or state things. My 17 year old has seizures and bad anxiety. She was in the hospital 2 times for suicidal thoughts this year. My 6 year old has ADHD, SPD, ODD and incontinent. We have been fighting with SSDI to get him on disability, I have missed over 10 weeks of work this year due to his disability and my 17 year olds.
I found out 2 days ago his appeal got approved and he finally got approved for disability. Due to missing so much work and medical Bill's and needs. I am short on Christmas for my kids and for food monthly. I try to go to local food banks but with the hours of my work is not possible. My other 2 children ages 8 and 18 have suffered due to my other children's lack of time and needs. In no way are we homeless or don't have food we just need help from now to now.. Thanks and God bless you for helping your family.
Thanks MomBomb for helping me and my kids with Meal delivery.. This will be so much of a blessing with 2 kids with disabilities and waiting on SSDI for one of them. Working a good job full time just hasn't kept me up above the water and sometimes I struggle to make ends meet. Then I saw your FB post and thought God had answered my prayers. Thanks and Happy Holidays. I appreciate everything. Thank u so much!
I am a single mom with two daughters, Kylie (7th Grade) and Marissa (4th Grade). I live in a two bedroom apartment in Uxbridge MA and am currently attending online classes at SNHU for my Bachelors Degree in order to be a role model for my girls. I work at Cherubs Haven as one of the pre-school teachers working mothers hours, so I am able to pick my girls up after school. When I was younger I was diagnosed with Rheumatoid Arthritis and since then have recently had two hip replacements. Having this kind of arthritis requires me to take an old chemo medication in order to help ease the pain. This also makes some everyday tasks difficult such as going up and down stairs or even walking.
In the past I have applied to receive food stamps, and income based housing, but have been rejected due to my income "exceeding" the set rate by only a few hundred dollars. Providing for my two girls is my main priority and it has inhibited them from participating in school activities like "Girls on the Run" and other clubs because they require a co-pay that I simply cannot afford. I have to make the decision whether to buy groceries for the week or allow them to participate in different school functions. The girls father does not pay any child support, so it is just me and my two beautiful girls. This organization was brought to my attention from my niece, Kayla, who currently works with Heather as one of the interns. It would be amazing to receive any kind of help, but if not I love what you are doing as an organization and I know there are plenty of moms out there in similar situations. Thank you for your consideration!
So I can not tell you the last time I spent $136.00 on groceries. I usually buy the bare minimum and at times have gotten dinner at the dollar store. I am not proud of that but you need to do what you have to do to get by. Yes I have great family support and they help out when need be, but they are not financially well off so I don't like to lean on them. Words cannot describe how much the Hannafords gift card helped. Not only was I able to buy dinners I was also able to buy snacks, lunch meats, and breakfast foods. I even splurged and got name brand chips. My girls and I will find a way to pay it forward. We want to thank you from the bottom of our hearts. You have relieved A LOT of stress from my shoulders.